The new Interweave Knits arrived today. I love this magazine! [thanks Mom!] Here are some of the things I like. (There are more, this was a good issue, but these are my favorites)
So pretty!
So cute! -->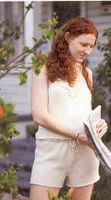 This one I'd have to change the colors for, which can be a daunting task. However, I think it's unique, but classic-
A not-dorky man sweater --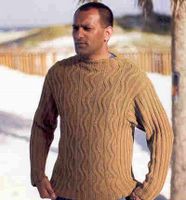 Last year at stitches I got to see and feel some buffalo yarn and roving. It's really soft and wonderful. And it comes in any color you'd like
...as long as it's dark brown.